Hello everyone, I am Xiaoyuan eating dumplings,
First of all, I would like to thank the Onebrick Brick-Building Block Creators Exchange Community for giving me the opportunity to evaluate. This time I bring you Vange products.
"If you don't reach the Great Wall, you are not a hero. You can travel twenty thousand at your fingertips. " Mr. Runzhi's verse has been fascinated by me since I was a child. In China, no one knows it. It is also deeply imprinted in our hearts. Although I have not seen the real Great Wall, I can take a look at the Badaling Great Wall designed by Wange. He did not talk much, we direct connection Figure it.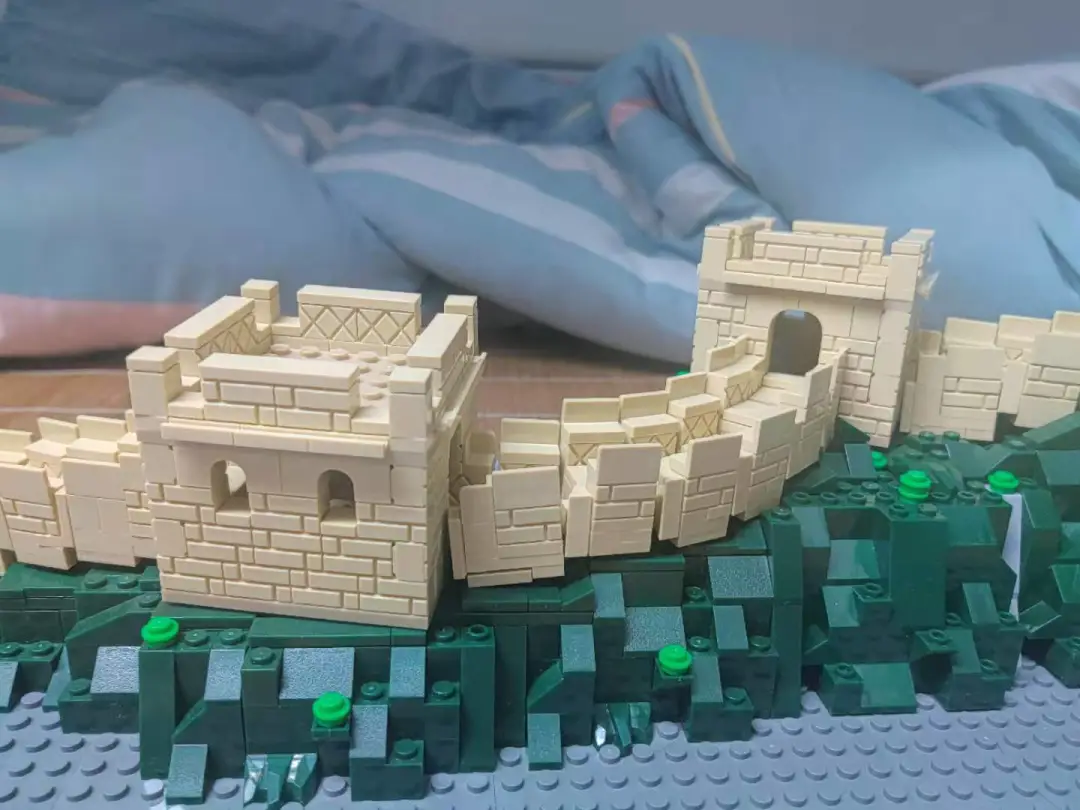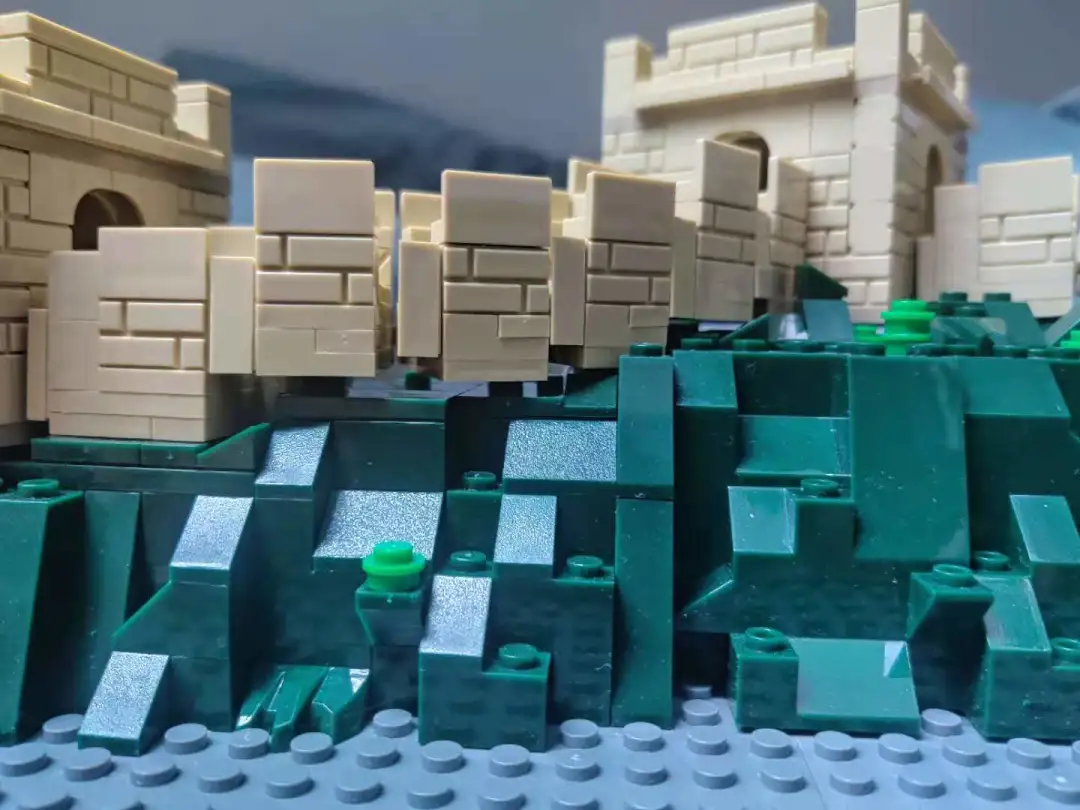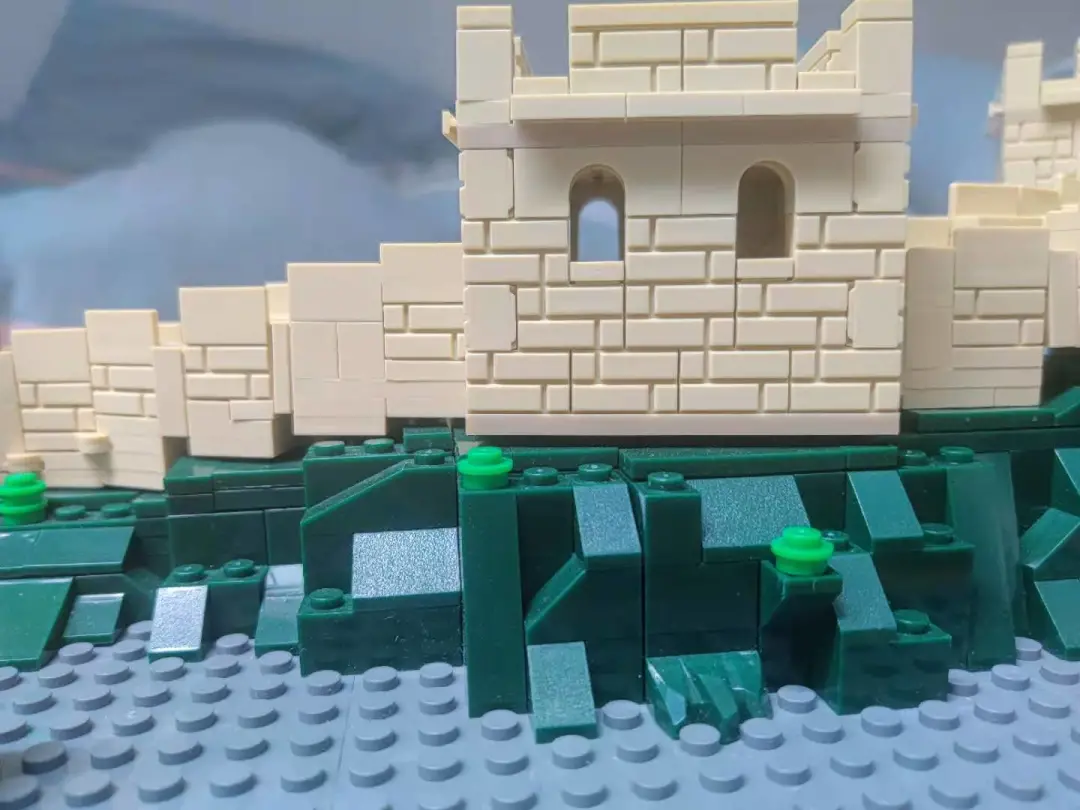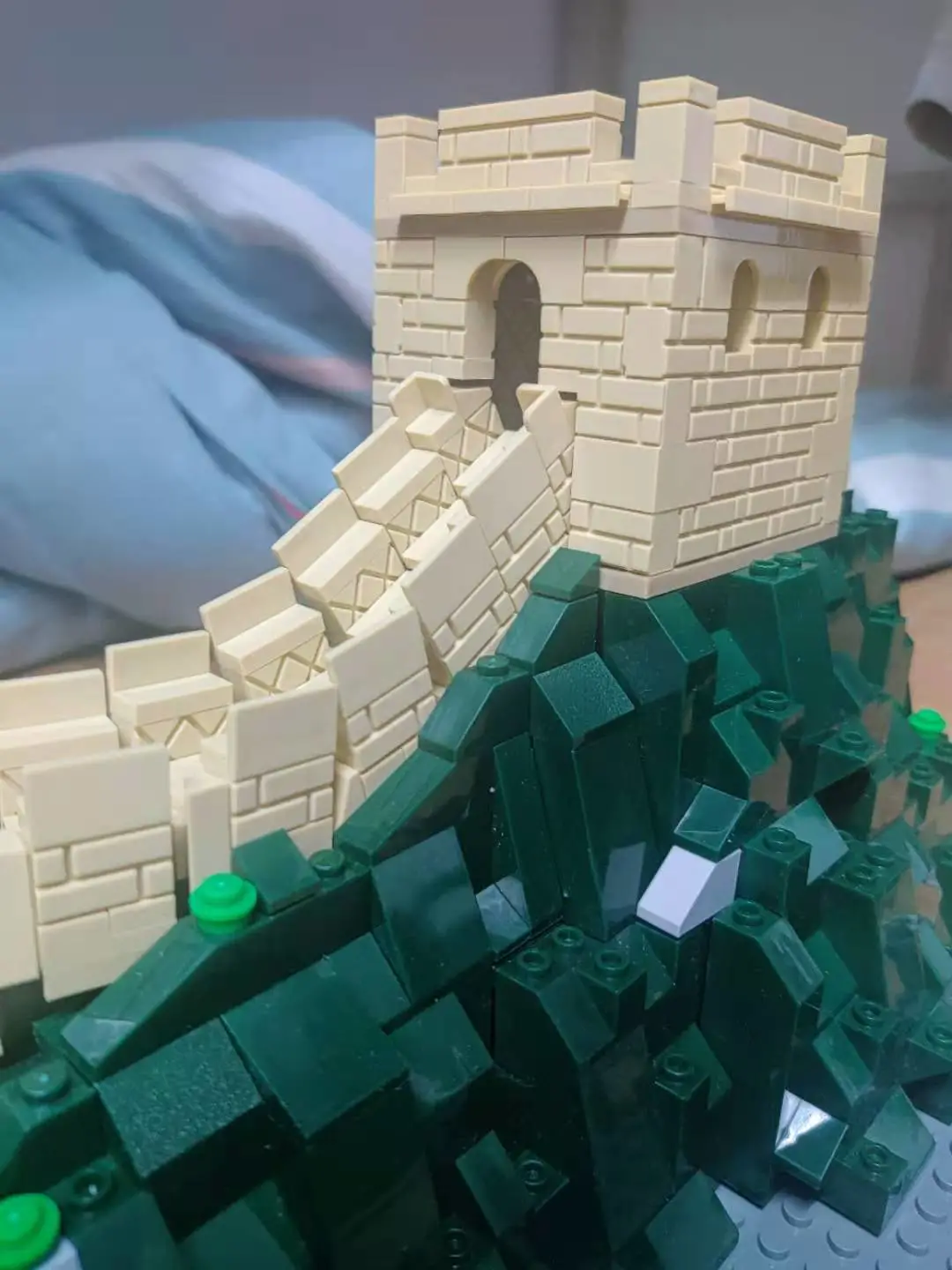 1. Reasons for choosing and not choosing
Before choosing the evaluation, I have had a lot of knowledge about the works of Wange's architectural series. I gave a very pertinent evaluation to its design and evaluation, so I have been applying to be able to evaluate this series. s work.
2. Packaging and description (20 points)
2.1 The  front of the box is a display of finished building blocks, and the back is a bilingual introduction in both Chinese and English of the Great Wall at Badaling. On the side is the data display of the length, width and height of the finished product, as well as related product information and warnings.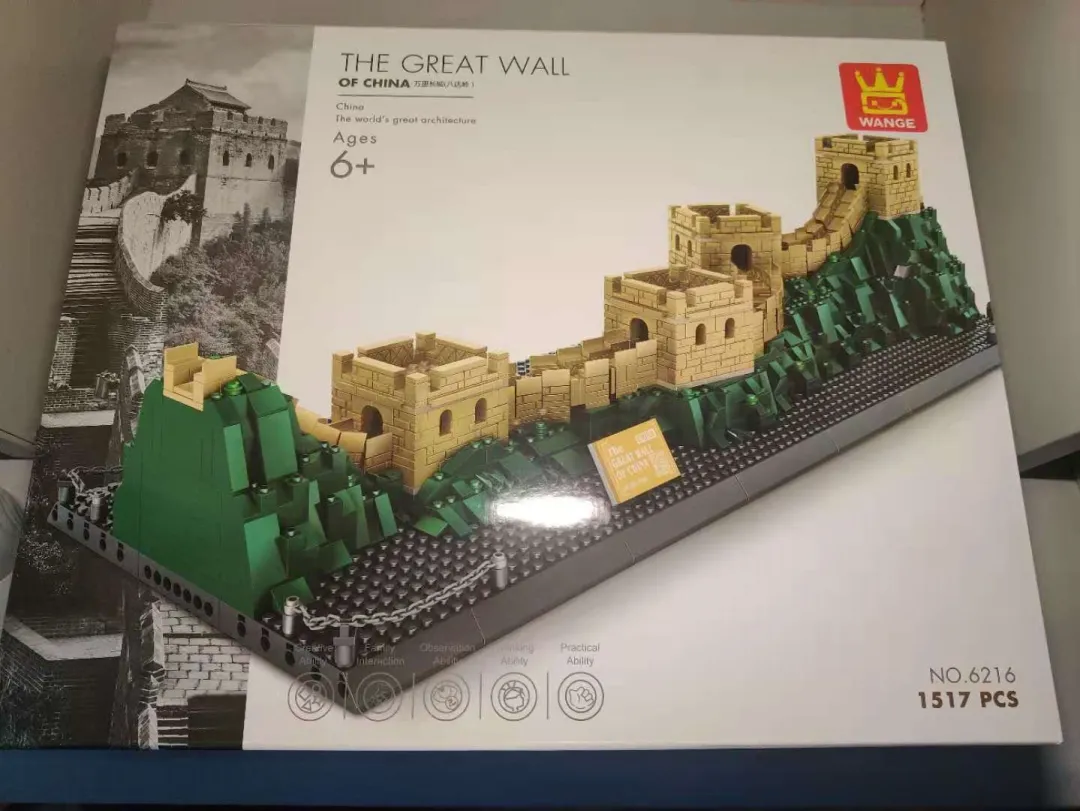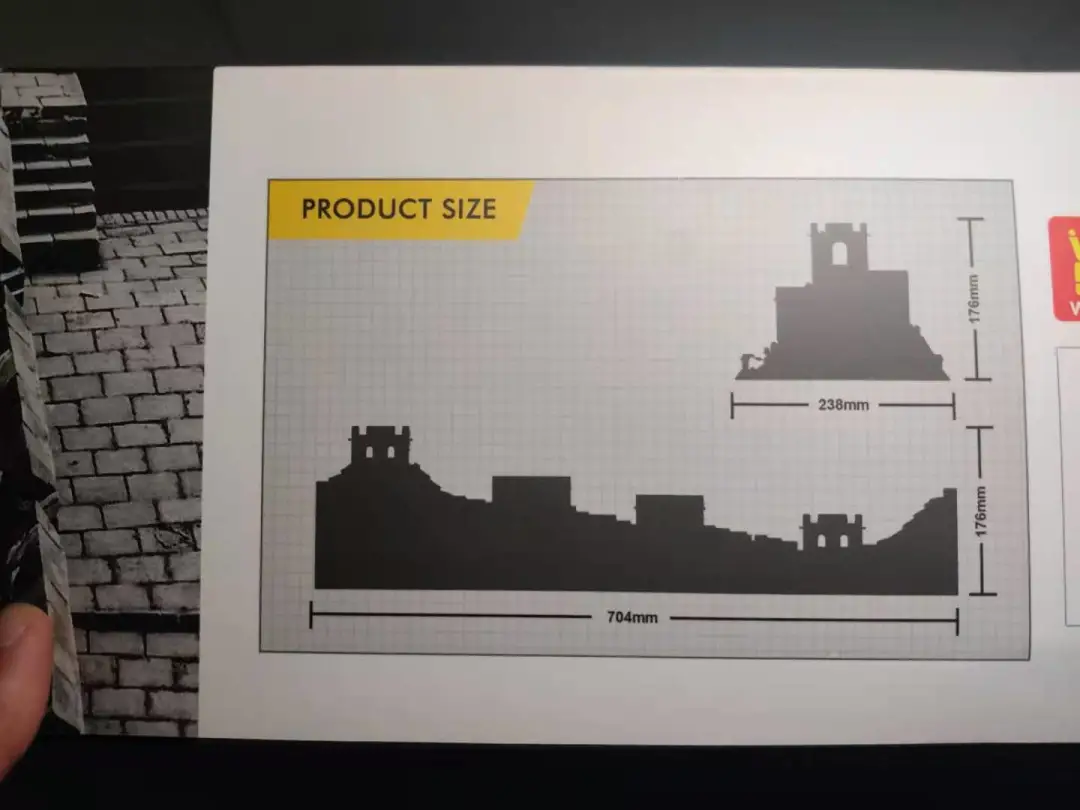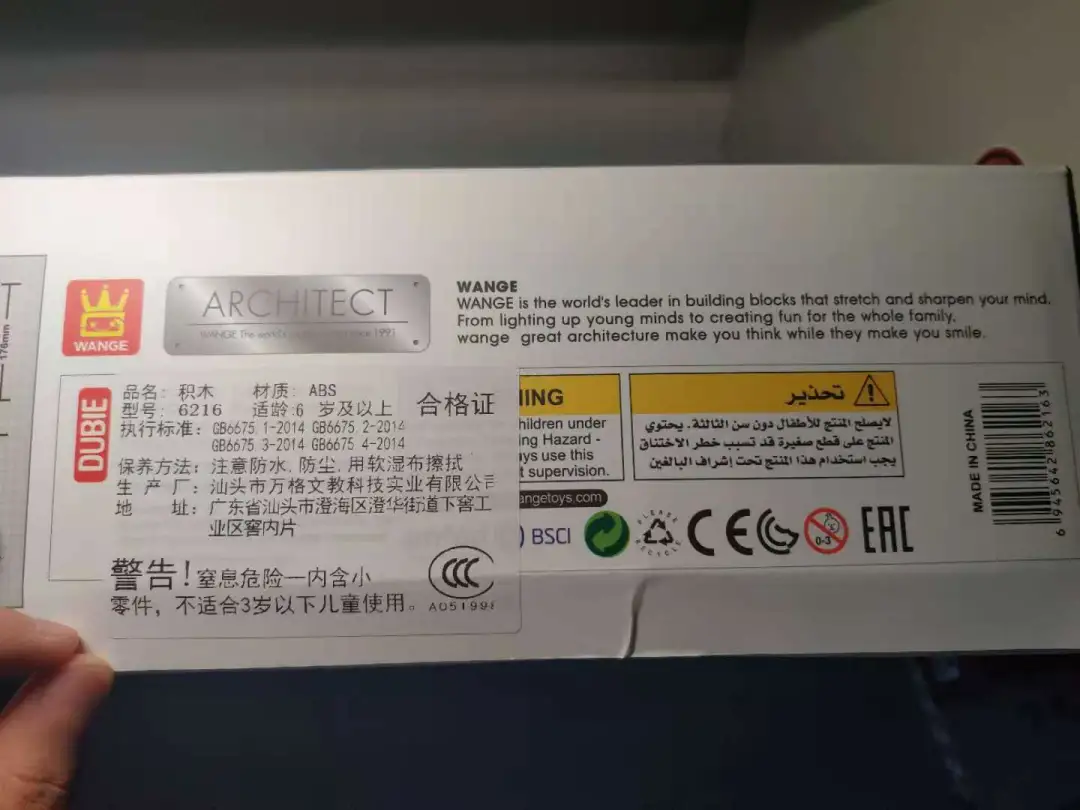 2.2 I also deliberately measured its length and width, which is very consistent.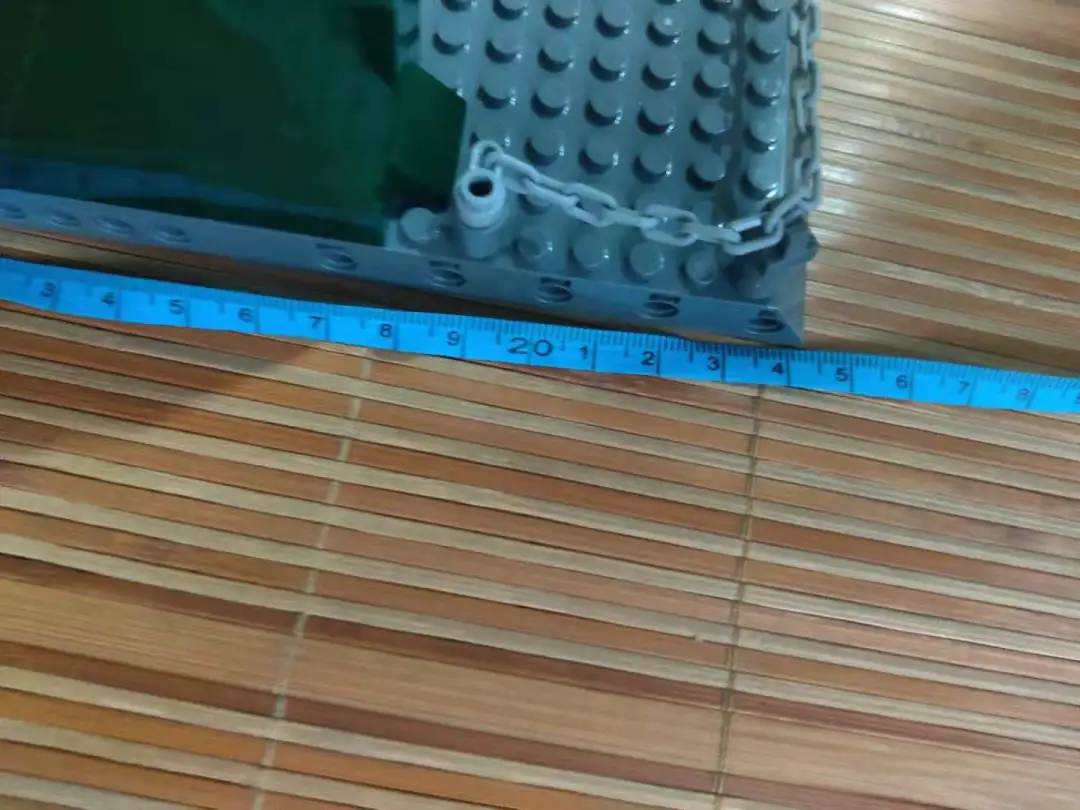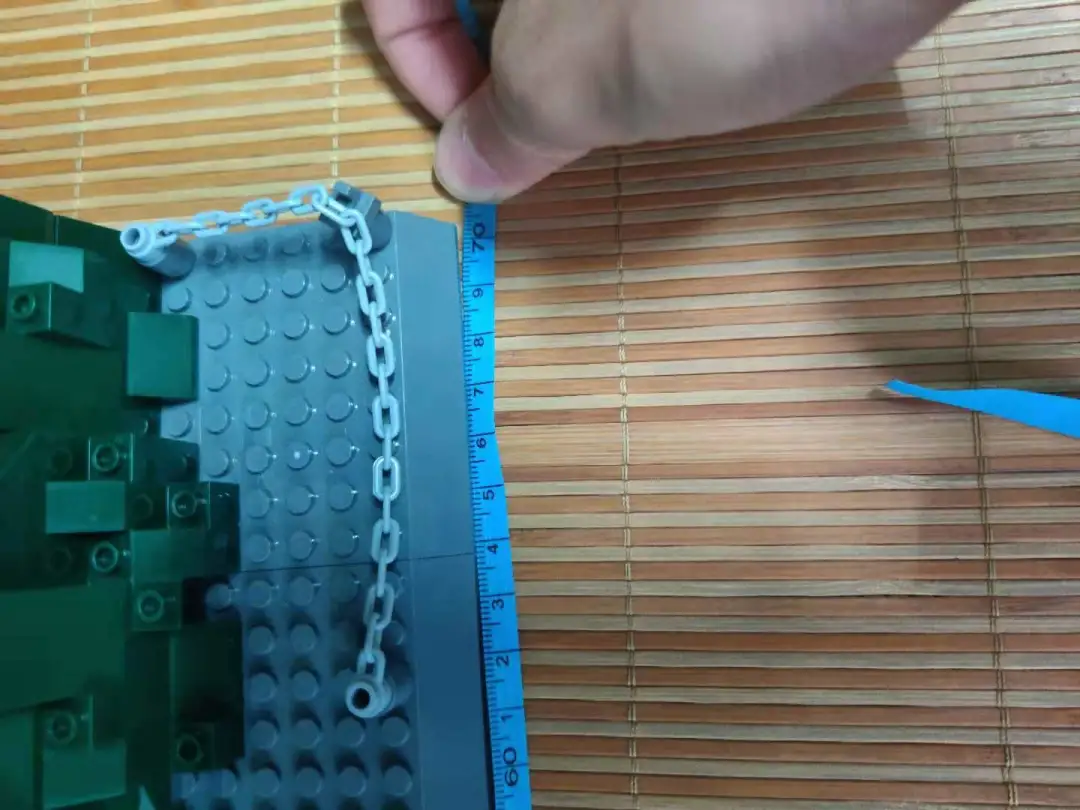 2.3 The box is encapsulated with hot-melt glue, which is as strong and firm as the previous series of works. Be careful when opening it to avoid tearing the box with excessive force. The box can be portable.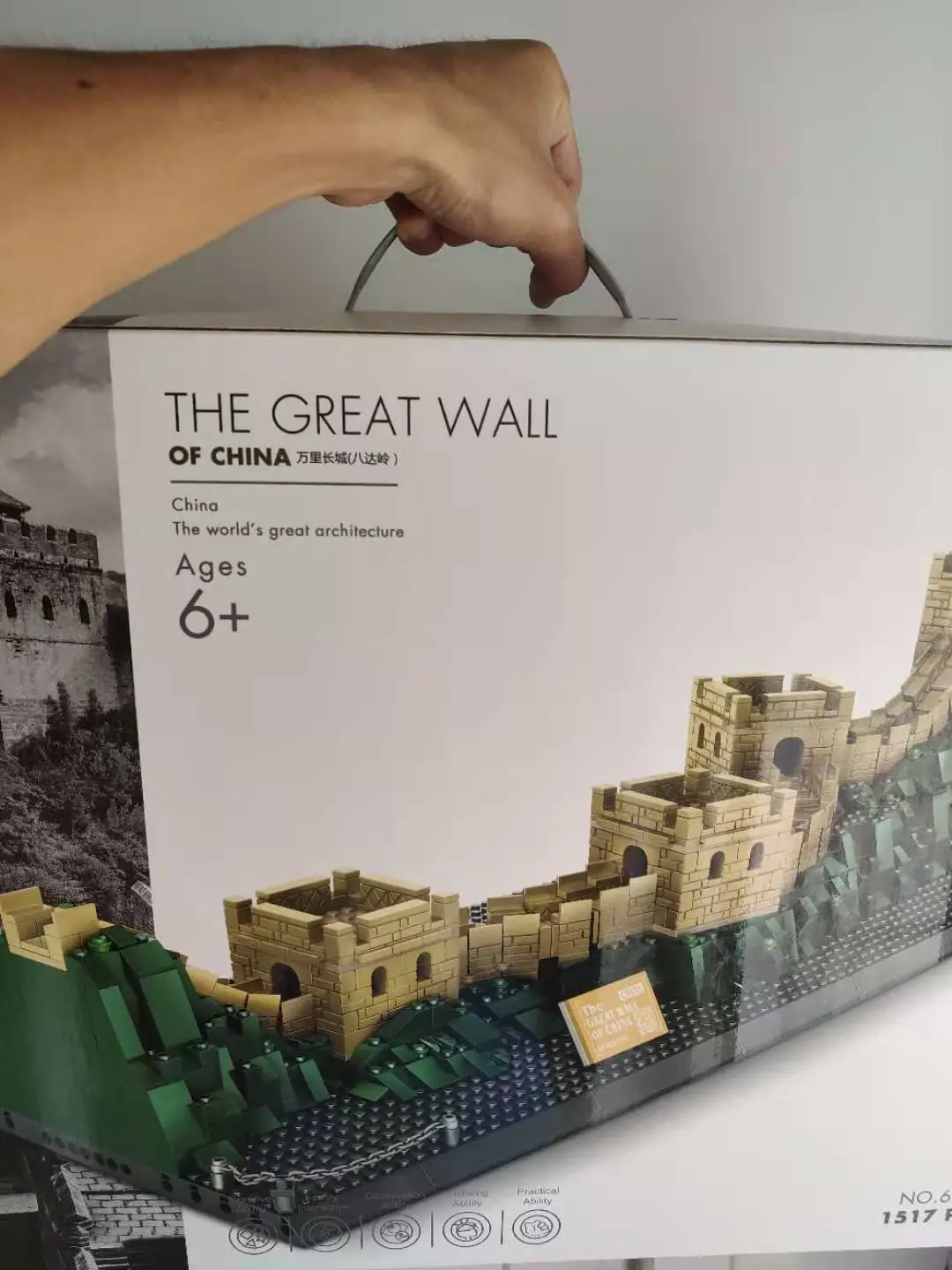 2.4 Although there are a lot of parts, there is still some remaining space inside the box, and there is no inner box.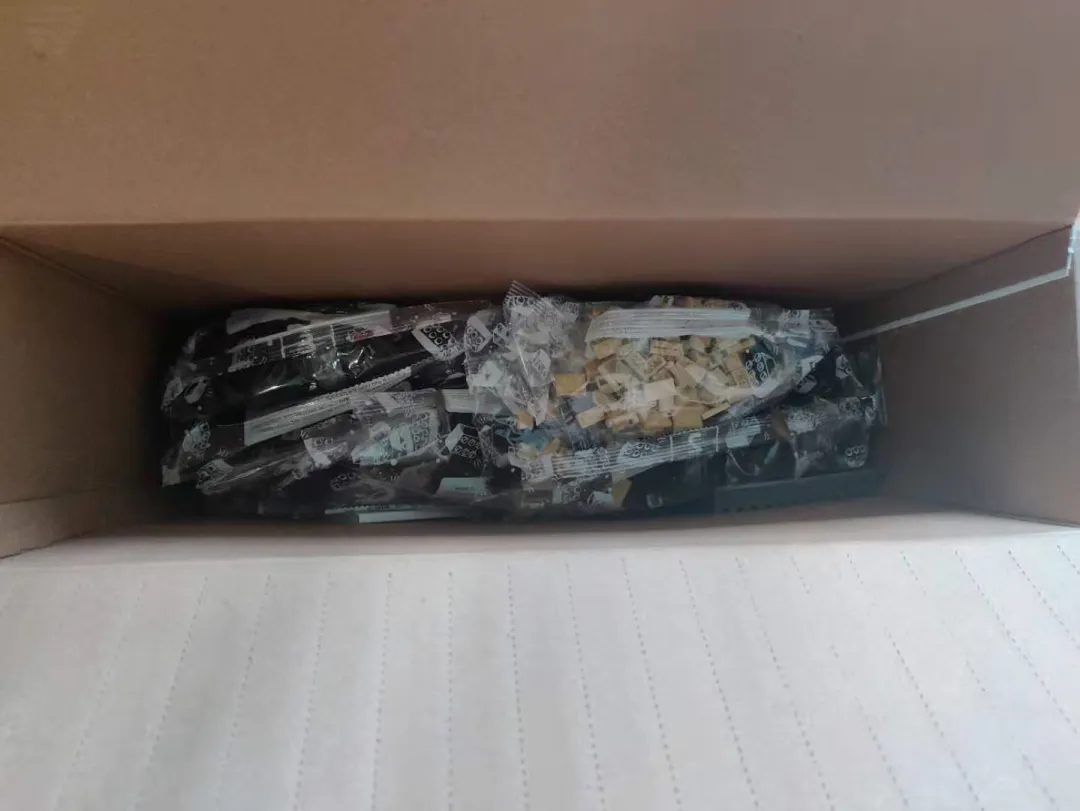 2.5  1517 pieces of parts are packed in 29 plastic bags. The 29 bags are divided into 8 groups. Each group contains 3 to 4 packages of parts. In addition, there are 17 base plates (13 12×10 boards, 4 An 8×10 board) an instruction manual, together with the software, in steps. Although there are many parts, most of the parts are just enough and there is no extra. In the process of assembling, I am afraid of missing parts.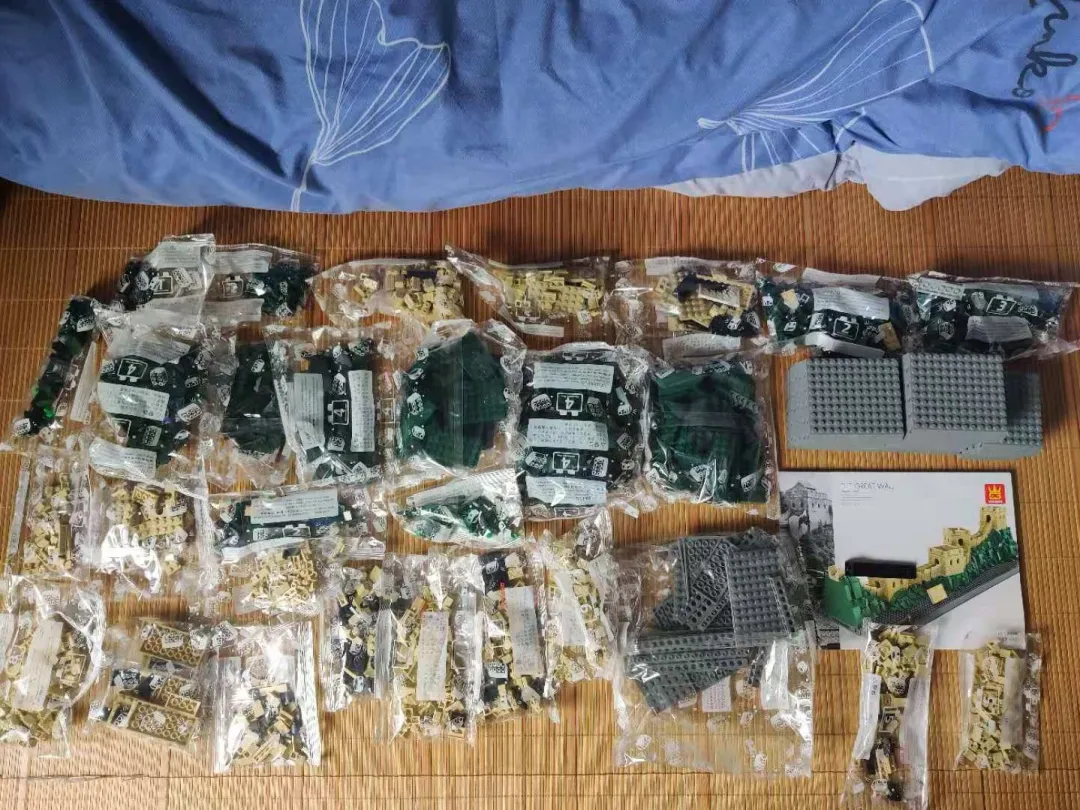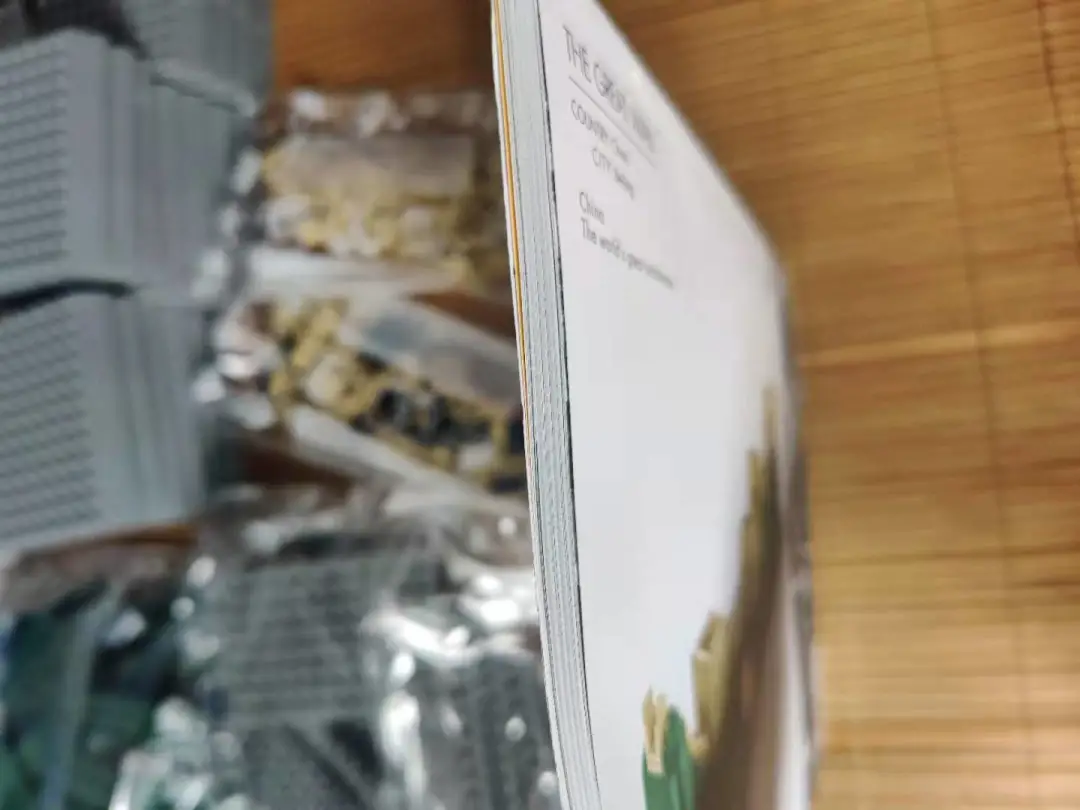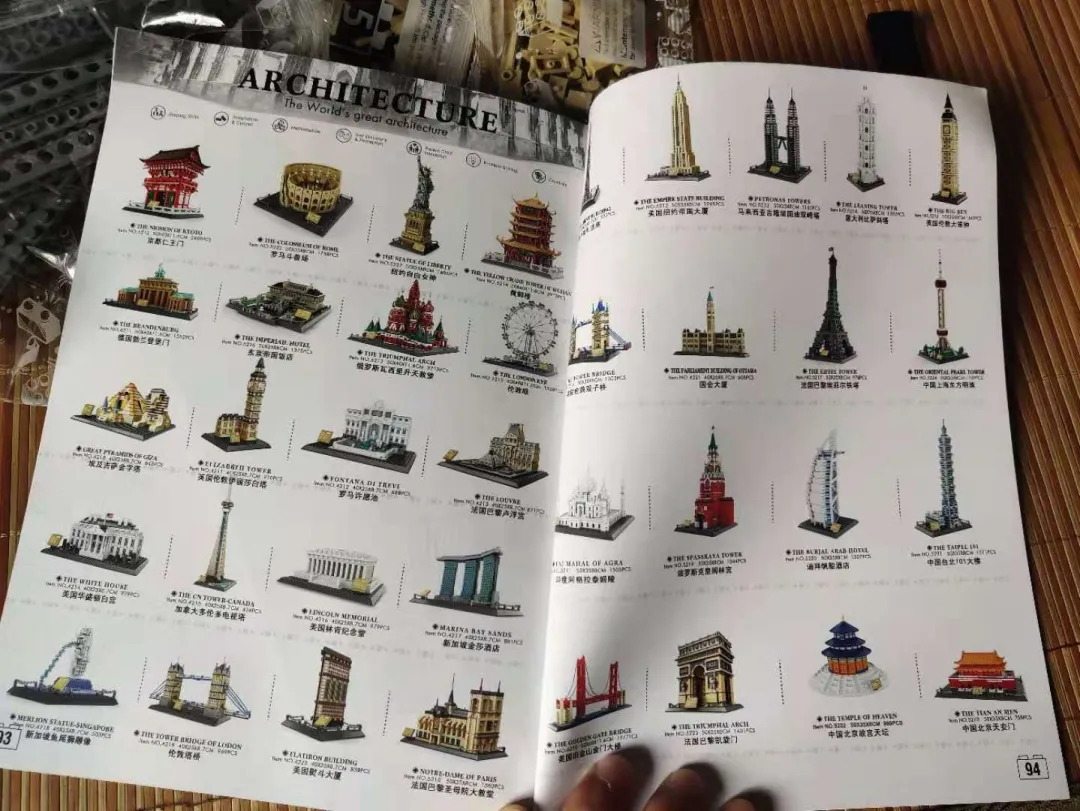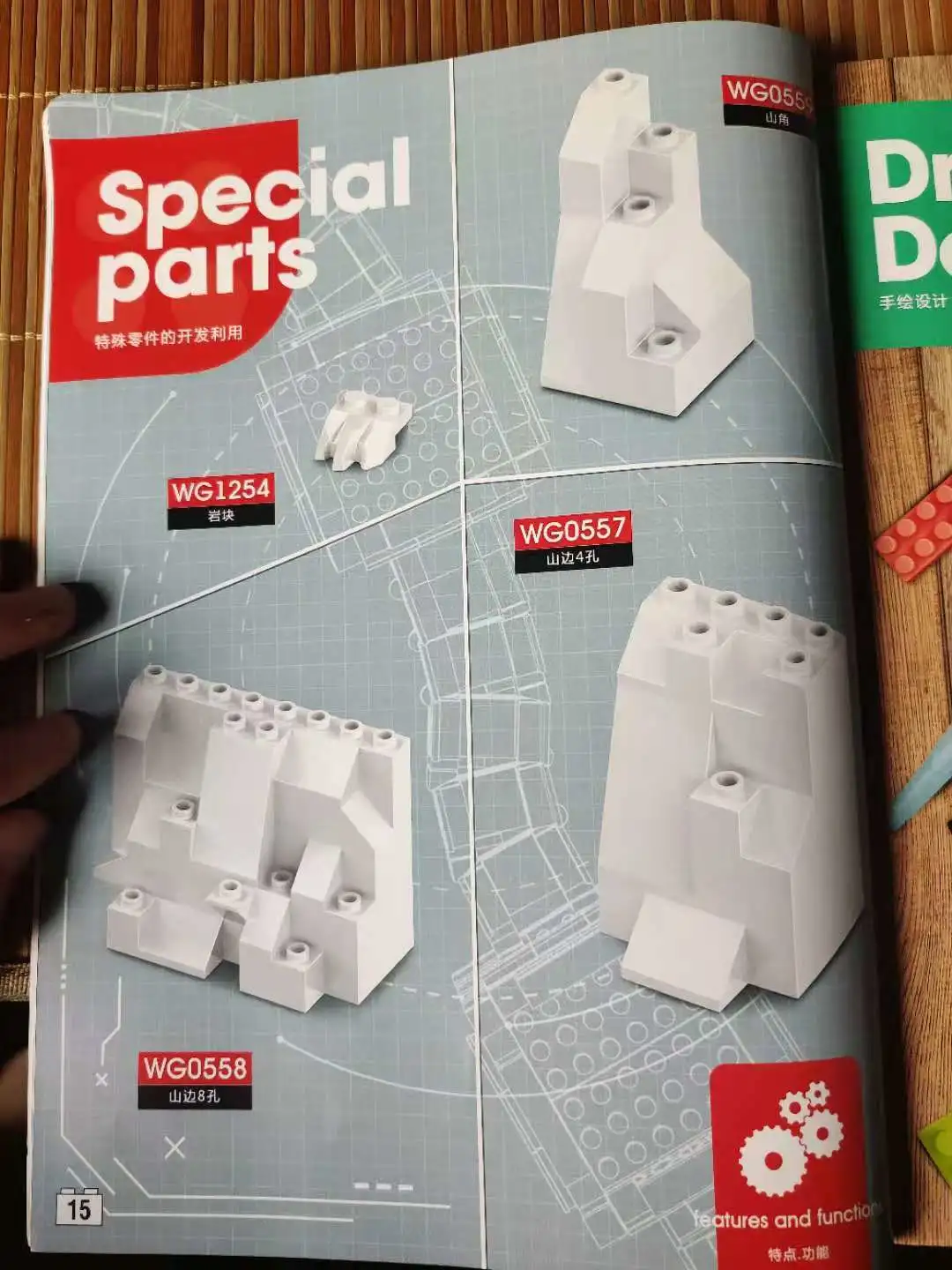 2.7 Subcontracting is actually only a group of subcontracting, but there are 3 to 4 packages of parts in a group. Therefore, in the process of assembling, it is necessary to directly use all the parts of a group together, or to find through experience.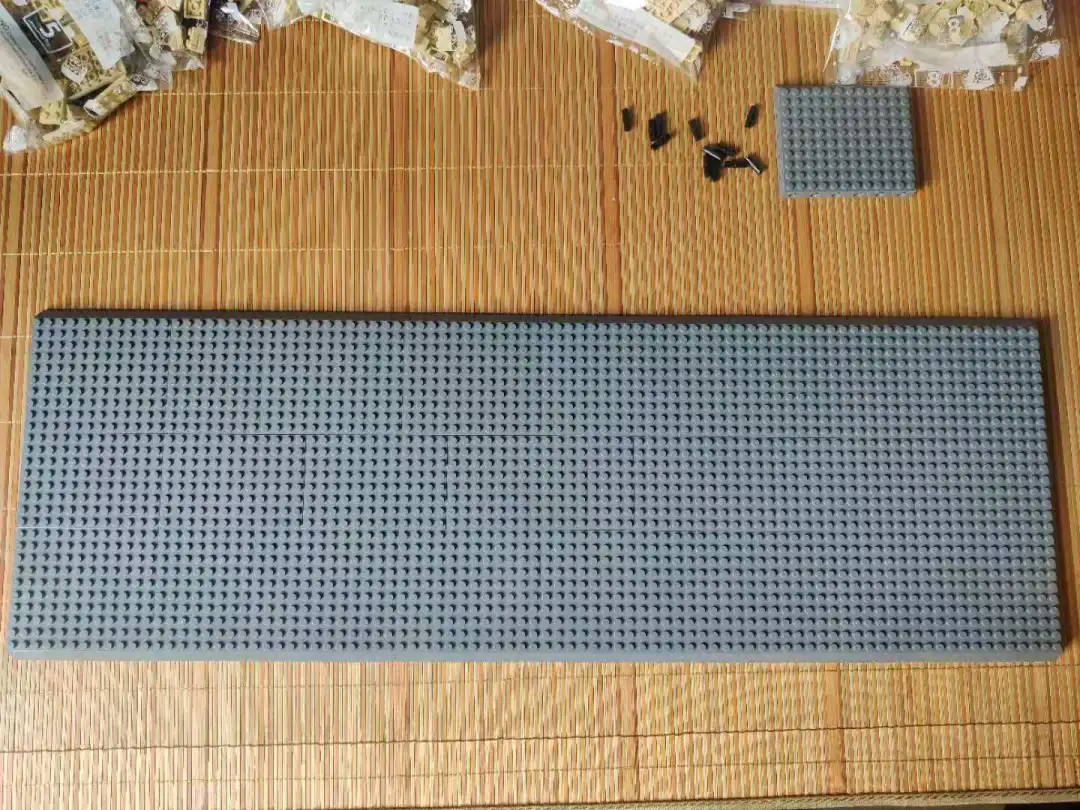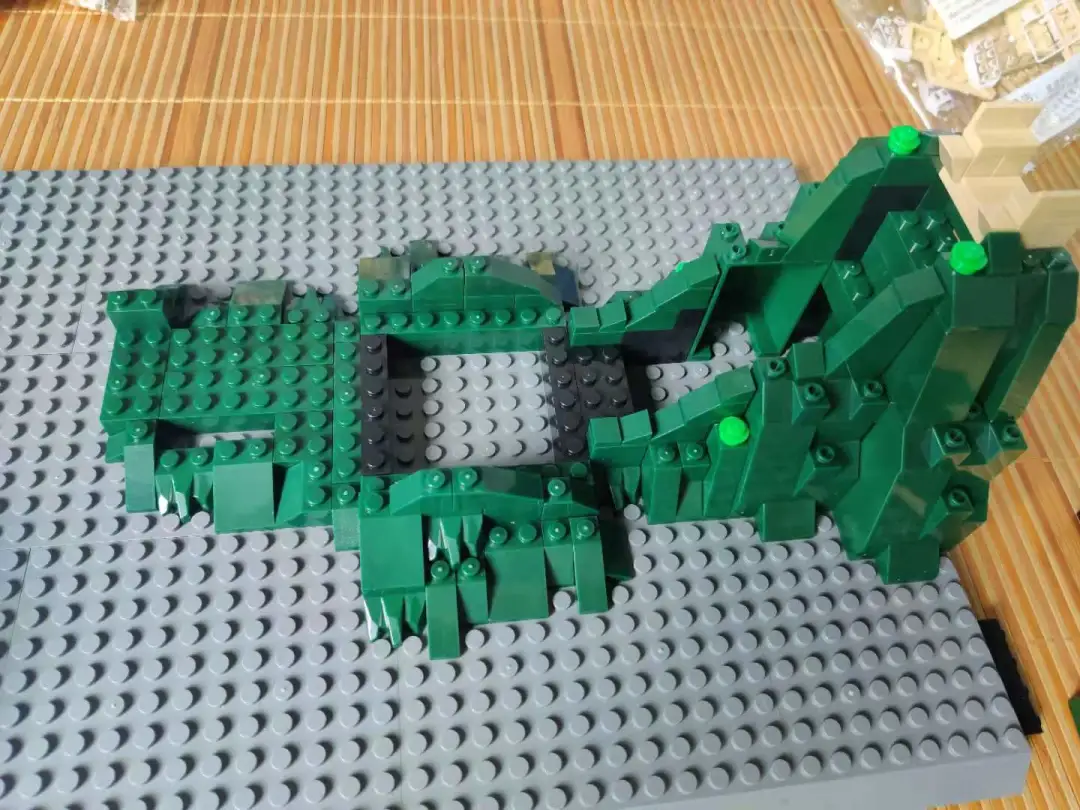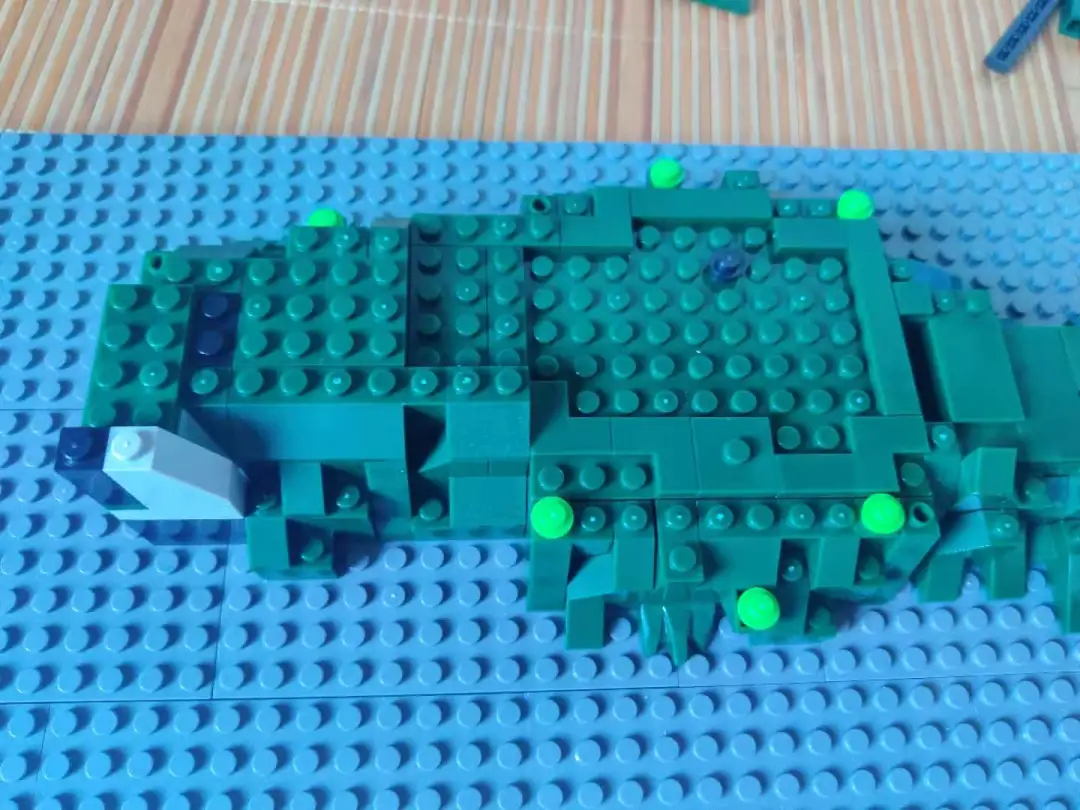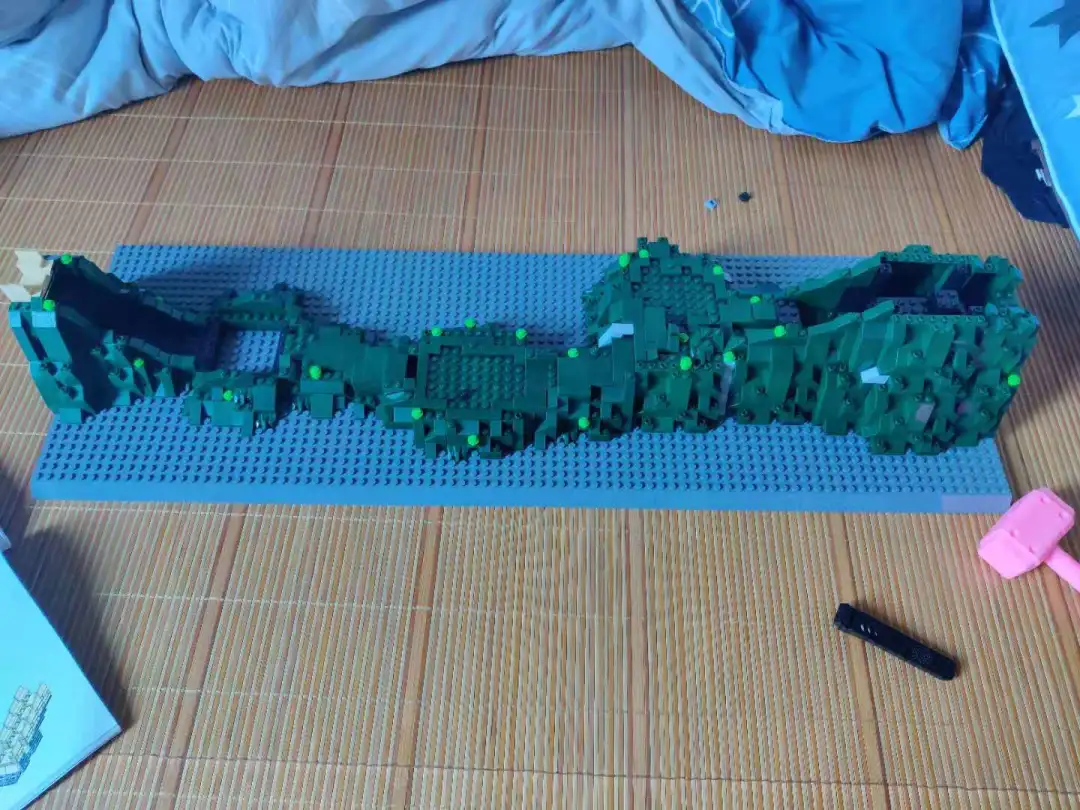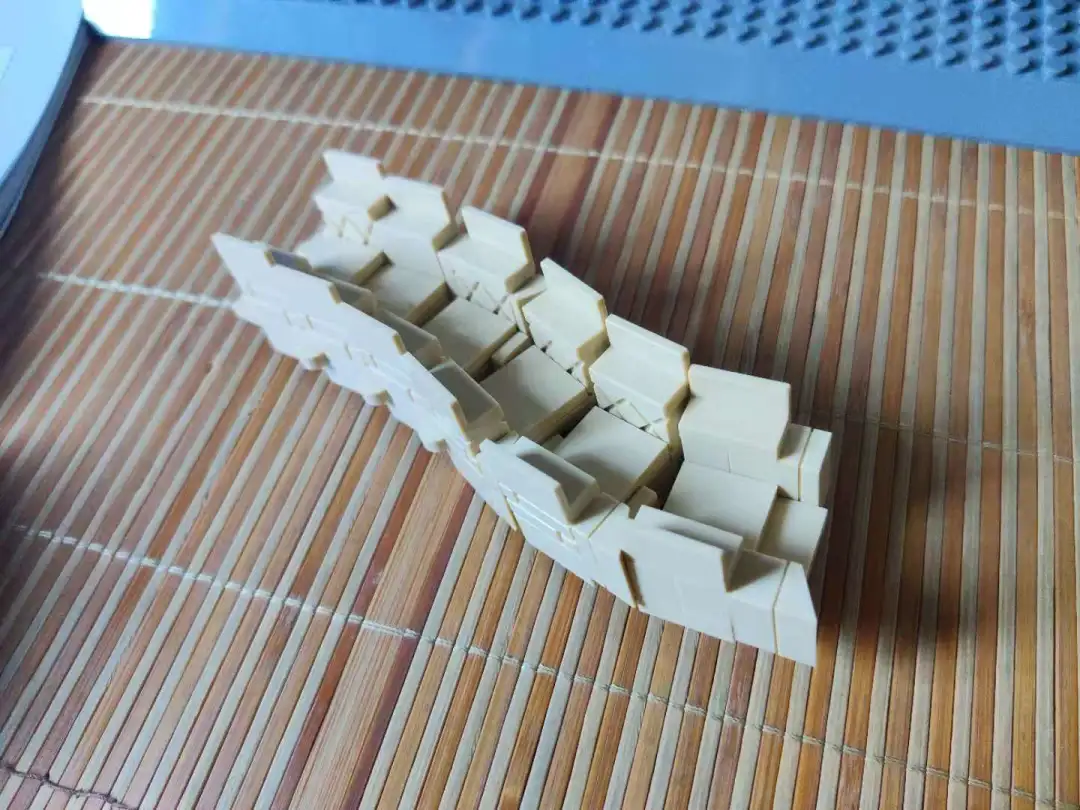 2.8 There are many places to improve the assembly steps of the manual. Some of the arrows on the steps in the manual are not very clear, which can easily mislead us. There are also two parts of the Great Wall that are not designed properly.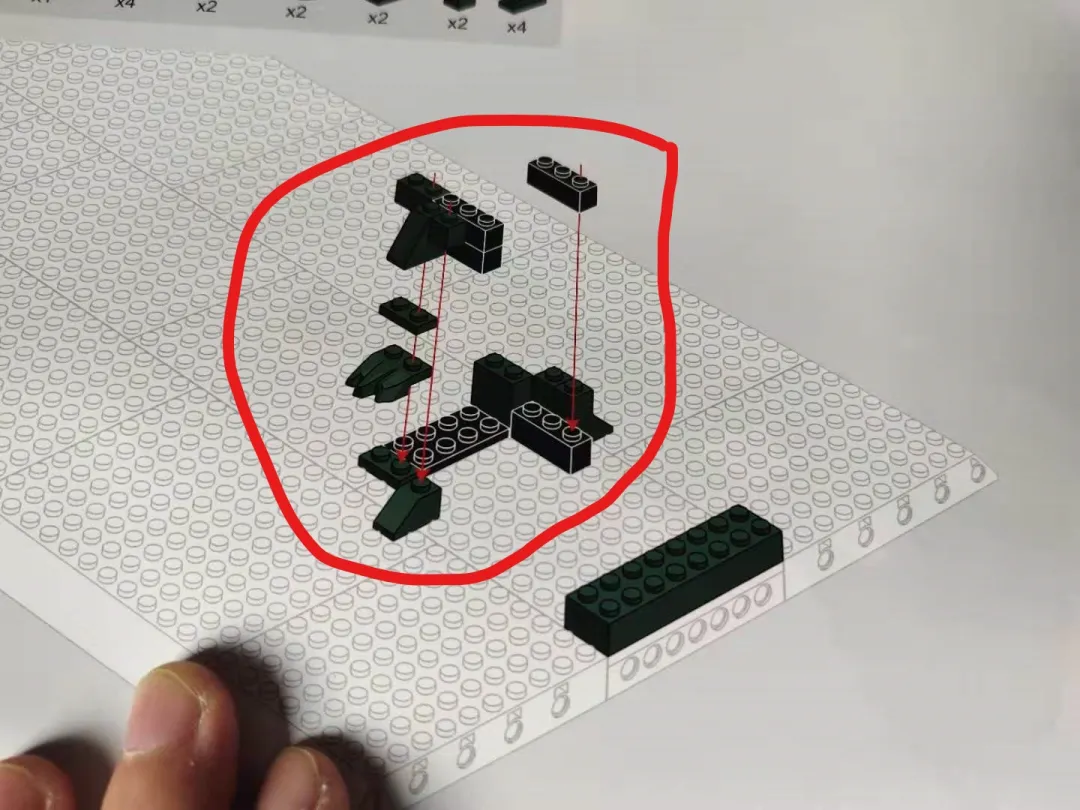 3. Quality of parts (40 points)
3.1 Although bad parts have been encountered, it just happens to have how many spare parts are available, so it doesn't matter, the missing parts are not encountered, basically just enough. There are not many extra parts.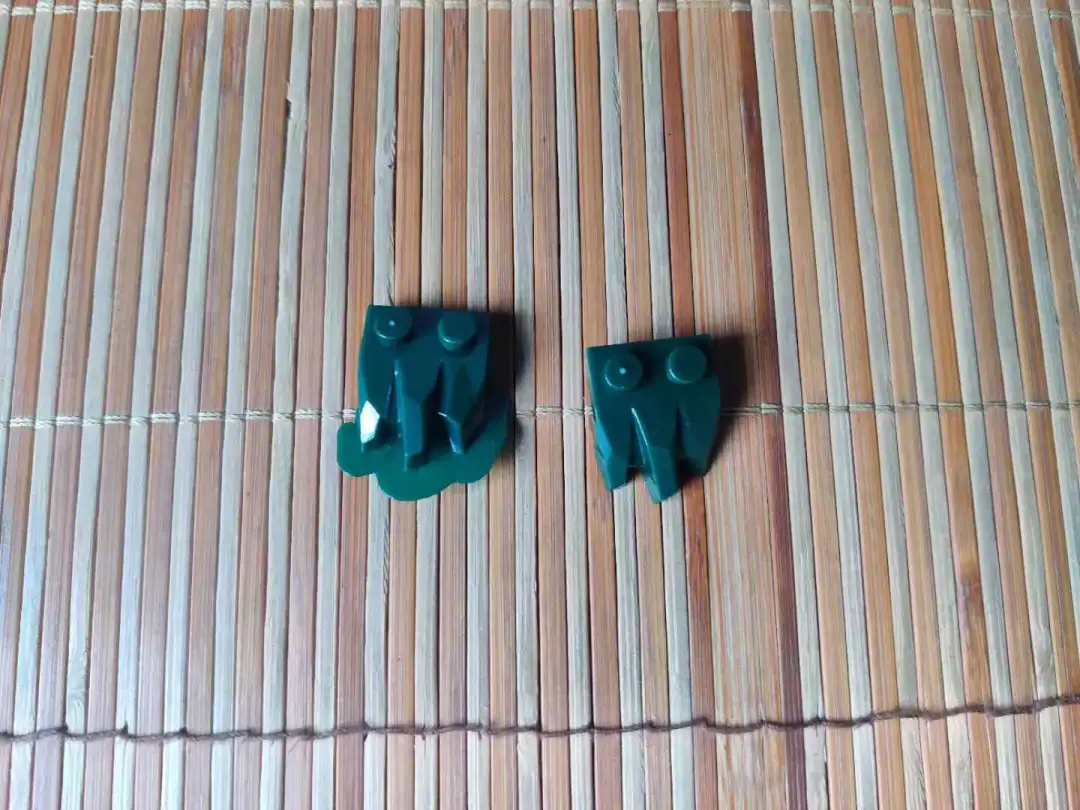 3.2 The building blocks feel hard, and the main body part needs to be pressed hard.
3.3 Most of them are not rounded, but there are no parts in this set that have particularly sharp edges and corners.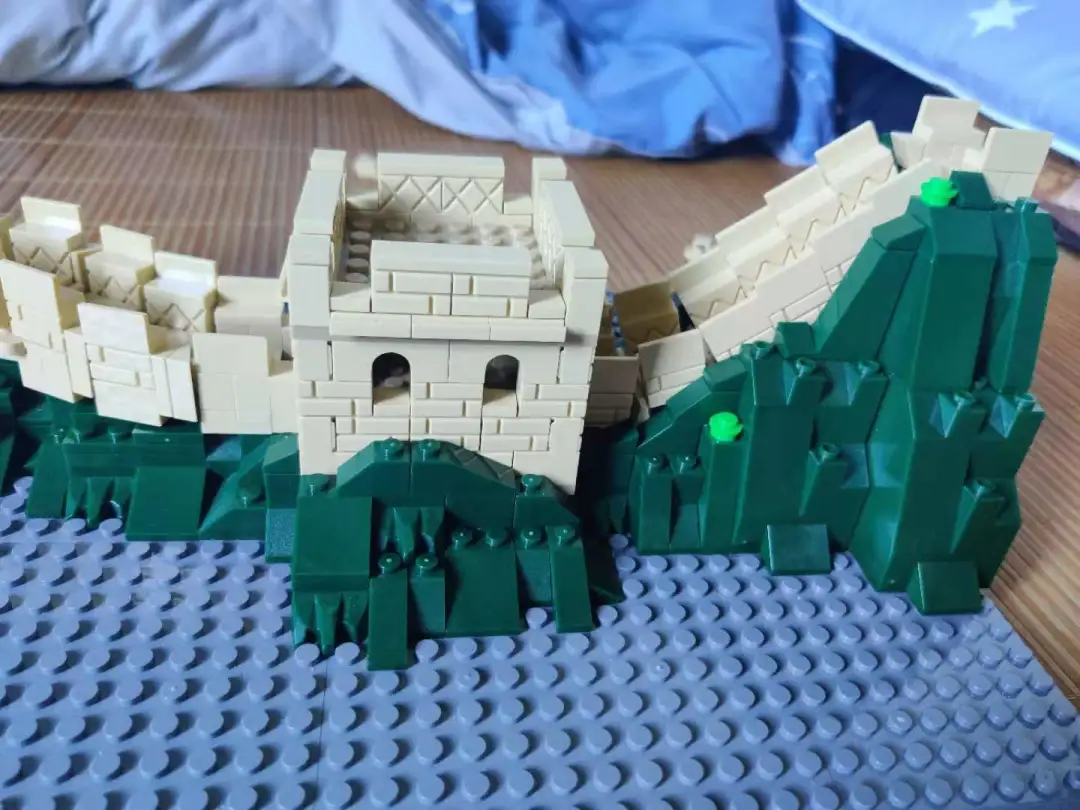 3.4 Tolerances exist in parts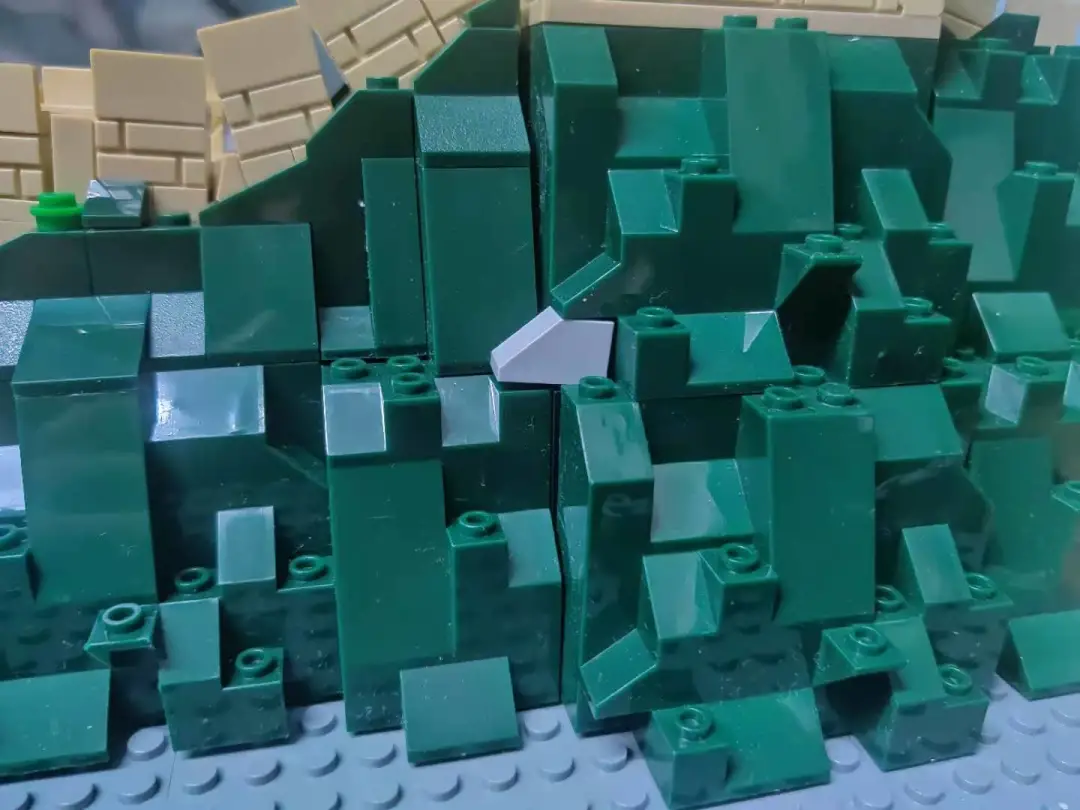 It is worth paying attention to: There are bad parts, but it does not matter if there are spare parts. The parts have large tolerances and obvious gaps.
4.1  The chassis of the Great Wall has a large part of the hollow connection, so when I press the mountain, it is easy to bend, making the mountain parts unable to press tightly. The improvement method is to either directly increase the force-bearing area of ​​the chassis, or change the mountain parts to be composed of many small parts.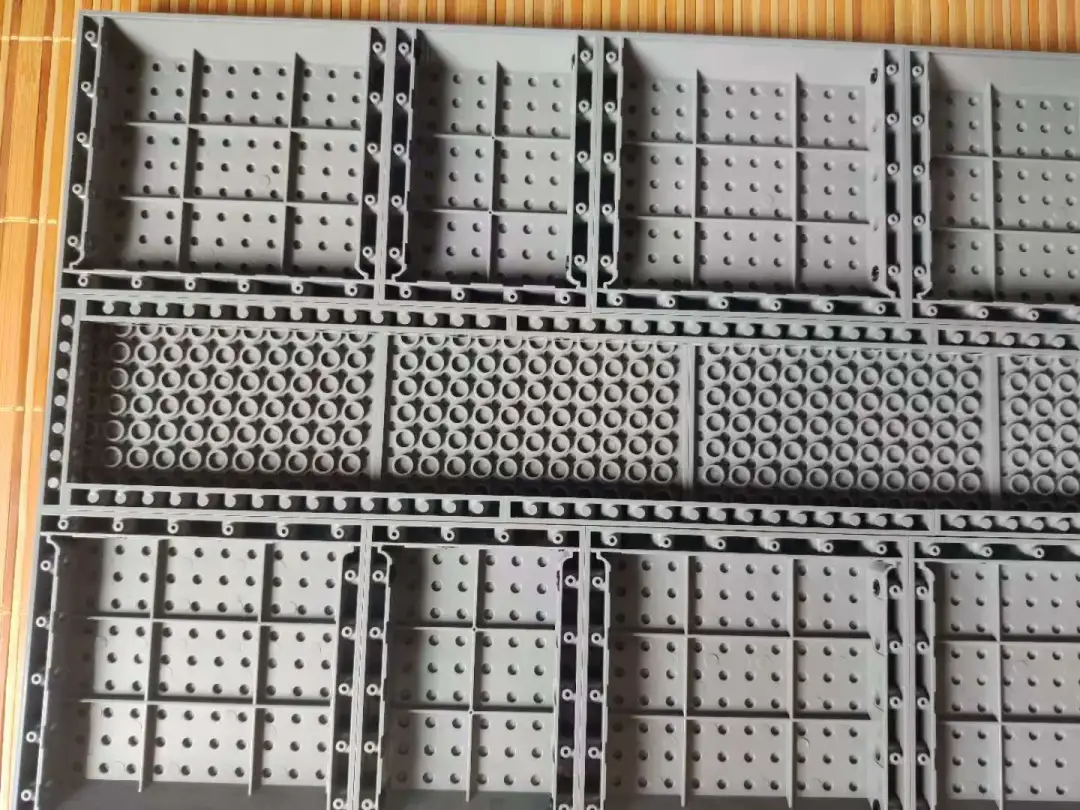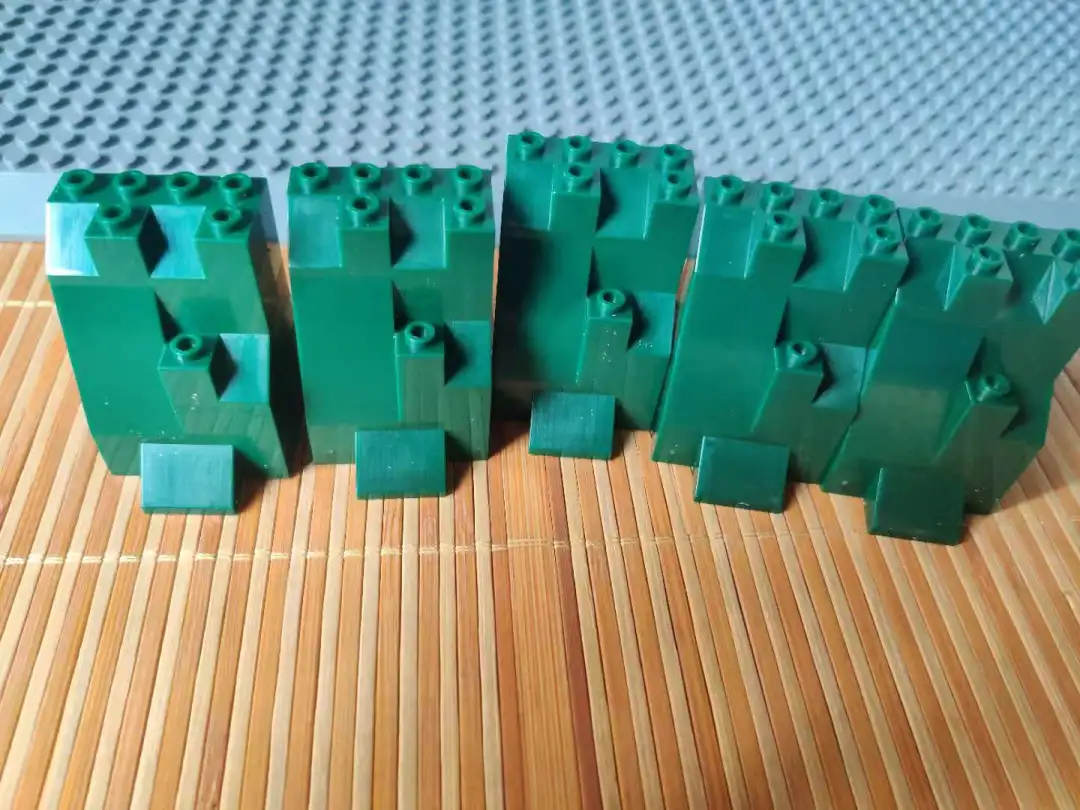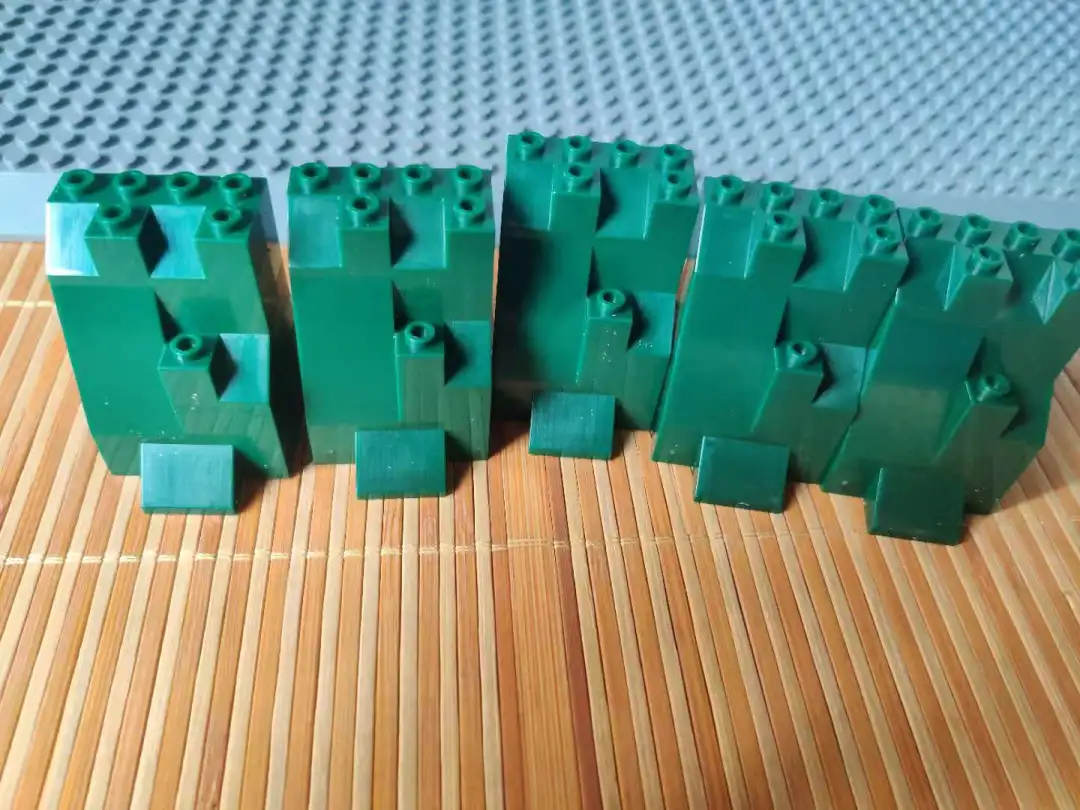 4.2 The city road of the Great Wall has an unreasonable design. It uses corner parts, but it is directly occluded with low boards. I don't know if it is a problem in the virtual design or because it is designed in this way. Leave a gap.
4.3 The design of the Great Wall is to put half of it on top, and half of it is combined with the mountain. The design is interesting.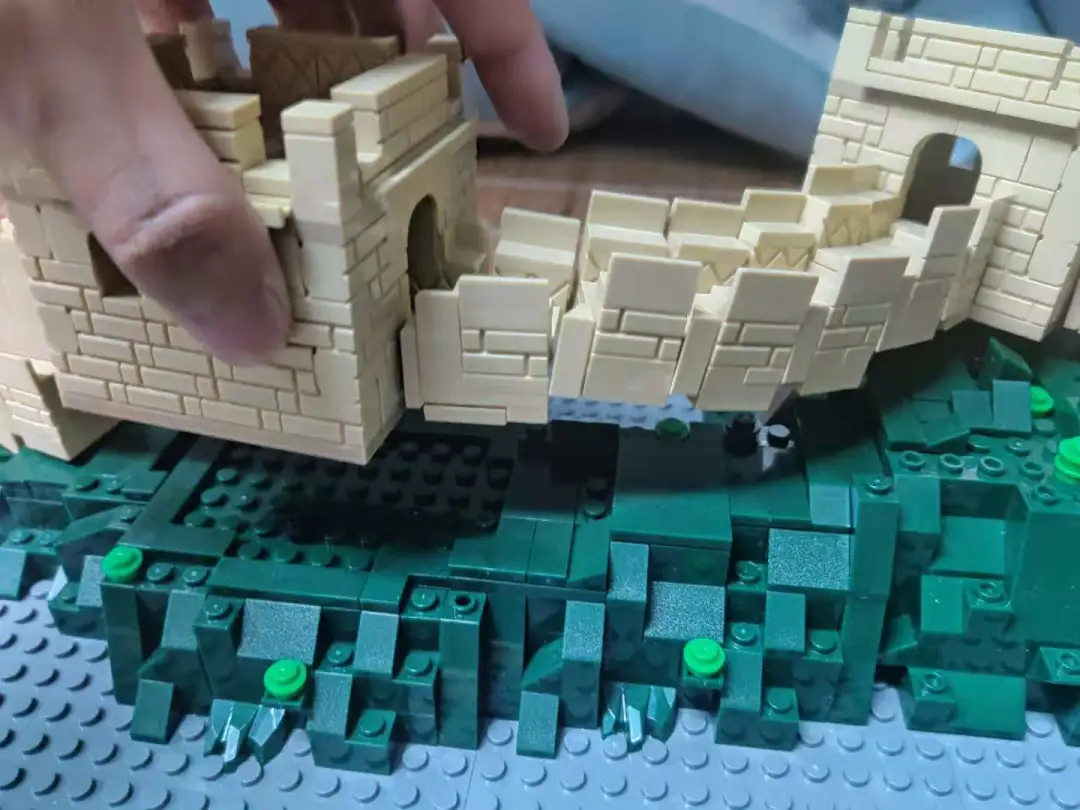 4.4 There is no segmented design, which is not conducive to handling after finishing.
It is worthy of recognition: the appearance is well restored, and the semi-tight and semi-voided design solves the small bending form, which is a very good design.
Worthy of attention: the bottom plate is not strong and the force is uneven, which makes it difficult to press tightly large mountain parts, and the design has no segmented design, and the finished product is not easy to handle because of tolerances and large gaps
LINK PRODUCT : WANGE 6216 The Great Wall